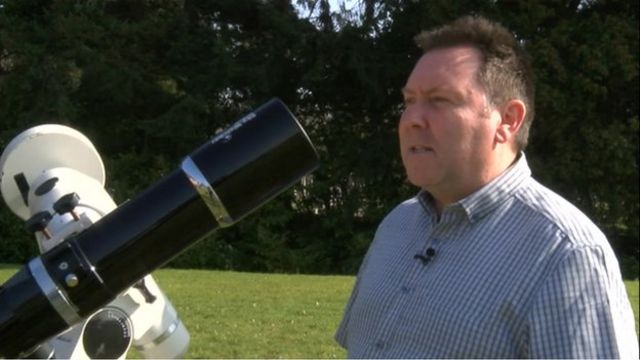 Video
Wales set to enjoy biggest solar eclipse in 16 years
People across Wales are set to enjoy the biggest solar eclipse in our skies for 16 years on Friday morning.
The nation is expected to be one of the best places to see the partial eclipse and it should be viewable from Cardiff from 08:22 GMT and in north Wales from 08:25 GMT.
The next visible partial eclipse for people in the UK will not happen until August 2026.
The phenomenon happens when the moon passes between the Sun and the Earth.
Martin Griffiths from the faculty of computing, engineering and science at the University of South Wales, said this should be the best solar eclipse since 1999.
Go to next video: Solar eclipse data collectors wanted