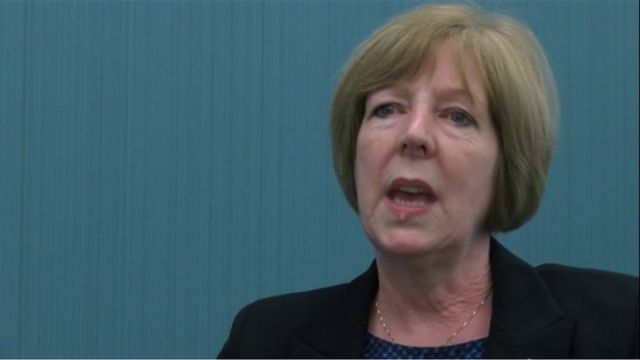 Video
E-cigarettes could 'normalise' smoking, says Dr Ruth Hussey
E-cigarettes could normalise smoking among a generation which has grown up in a largely smoke-free society, according to the Welsh government's chief medical officer.
Dr Ruth Hussey was responding to a Cardiff University study which found 6% of pupils aged under 11 said they had used e-cigarettes, compared to 2% who had tried tobacco.
"This research demonstrates that e-cigarettes are being used by young people who have never smoked," she said.
"We should be doing everything we can to prevent a new generation becoming addicted to nicotine," Dr Hussey added.
Go to next video: Are e-cigarettes bad for your health?