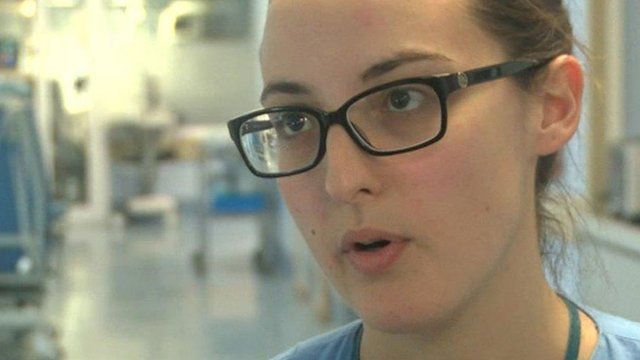 Video
Organ donation: Spanish doctors talk to families at early stage
Spain has the highest organ donation rate in the world - and has a presumed consent law similar to one being introduced in Wales.
One of the world's leading transplant experts has said Wales will need to do more than change the law to increase organ donations.
Dr Rafael Matesanz is medical director of the Organizacion Nacional de Trasplantes in Madrid.
He said an "open discussion" among families and systems being geared up in hospital intensive care were more important factors.
Junior doctor Ines Garcia, who works in intensive care in a Madrid hospital, told BBC Wales health correspondent Owain Clarke they were detecting potential donors and approaching families at an early stage.
Go to next video: New organ donation rules 'brilliant'