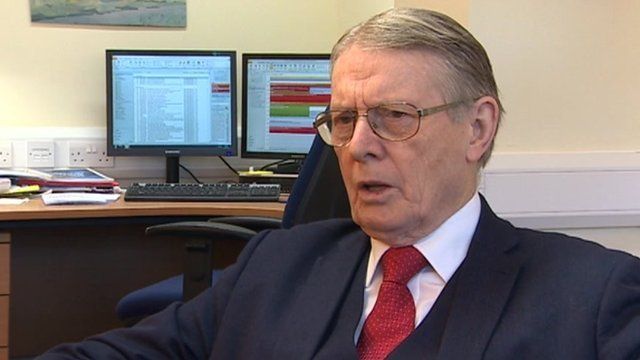 Video
CPS is 'under great pressure', says crime commissioner
The Crown Prosecution Service is under great pressure to be more efficient at a time of cuts, South Wales Police and Crime Commissioner Alun Michael has said.
His comments come as a senior barrister warned funding cuts to the organisation could lead to miscarriages of justice.
Jonathan Elystan Rees said a lack of resources and not enough lawyers in court as a result of cuts was making it difficult for staff to do their jobs.
The CPS said it had tried to protect prosecution lawyers from the cuts.
Mr Michael has also called for a new independent body to investigate complaints against the CPS.
Go to next video: 'Crime victims just want an answer'