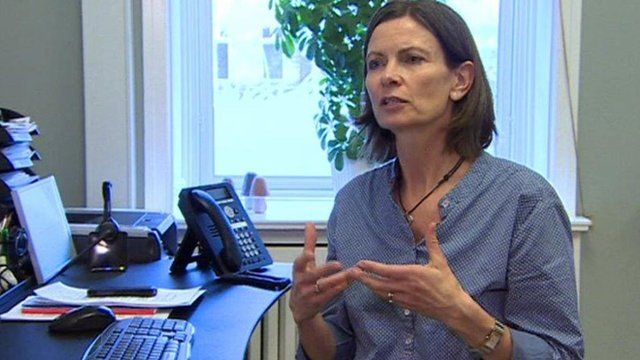 Video
Danish GP Dr Hanne Heje explains quick X-ray results
NHS Wales can be among the world's best for cancer care if big changes are made in how quickly it is diagnosed, says an international expert.
Wales and the other UK nations have some of the worst cancer survival rates in the developed world.
Prof Frede Olesen said lessons can be learned from Denmark, which has improved how patients with less obvious symptoms are diagnosed.
Welsh health experts have just returned from a fact-finding visit.
GP Dr Hanne Heje, who works in Aarhus, explains how she can send a patient for an X-ray at one of the so-called "yes-no" centres and get fast results.
Go to next video: Danish diagnostic centres explained