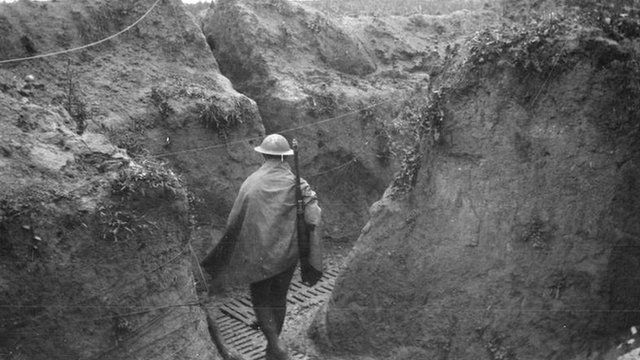 Video
War bulletin: Battle of Mametz Wood imminent
A century ago, on 6 July 1916, the Battle of the Somme was raging and soldiers from Wales were one day away from one of the most destructive engagements in the nation's military history - the battle of Mametz Wood.
On day six of the Battle of the Somme, the attack on Mametz Wood was imminent, and the battle there would come to be seen as a microcosm of the fighting on the Somme.
Action in the area at the time had already cost eight Royal Welsh Fusiliers their lives, with another 67 injured.
But what were people at home being told of the war on this day a hundred years ago?
Here is how the news in Wales might have sounded.
Go to next video: Hundreds injured in Mametz 'great push'