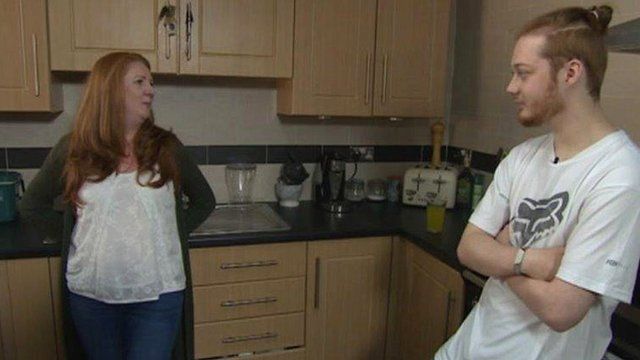 Video
Barry mother's drugs plea for son's rare kidney disease
A mother who donated one of her own kidneys wants access to a drug to help her 18-year-old son with a rare disease.
Gemma Brownhill, from Barry, Vale of Glamorgan, said it was Ben's "only option" or he could go back on dialysis.
He became ill with scarlet fever when he was 15 but it developed into a very rare kidney disease - membranoproliferative glomerulonephritis.
Mr Morgan-Brownhill went onto dialysis but last November Ms Brownhill donated one of her own kidneys.
However, the disease returned inside three months and ever since she has been trying to get access to a drug called Eculizumab.
It is designed for a similar blood disorder but it is believed it could work in cases like Mr Morgan-Brownhill's.
She has been told there was not enough evidence it will help him, although if she can find £136,000, her son can have the drug privately.
Ms Brownhill spoke to BBC Wales health correspondent Owain Clarke.
Go to next video: Talking organ donation with families