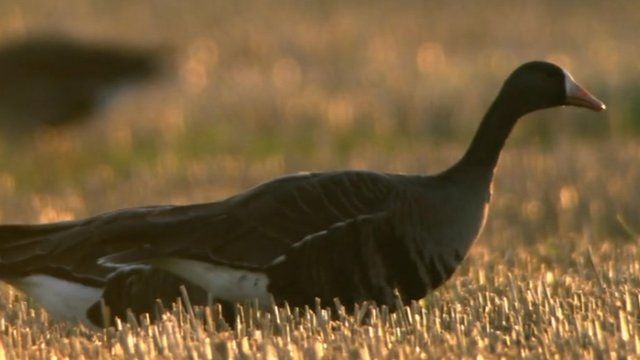 Video
White-fronted geese 'face extinction' without shooting ban
A decision not to suspend the shooting of Greenland white-fronted geese across Wales has been described as "appalling" by a bird charity.
The Welsh Ornithological Society also claims the loss of any more of the rare birds could lead to extinction.
But the Welsh Government said there was no evidence any were being shot in Wales.
The world population of the geese has been declining since 1999, falling from 36,000 to 20,000.
Wales is now the only country where the birds are not protected by law.
BBC Wales reporter Matt Murray spoke to Mick Green, of the Welsh Ornithological Society, and Ian Danby of the British Association of Shooting and Conservation.