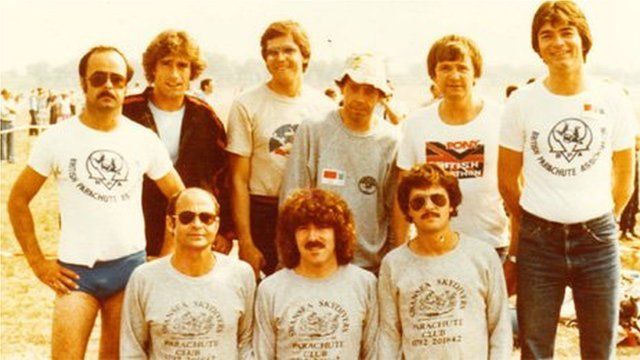 Video
Nine Swansea skydivers remembered after Mannheim crash
Nine Swansea skydivers are being remembered, 30 years after they were killed in a helicopter crash in Mannheim, Germany.
They were among 46 people who died on 11 September 1982, when a Chinook helicopter crashed into a motorway.
Members of the Swansea Skydiving Club had been invited to take part in an air show to celebrate the 375th anniversary of the city of Mannheim.
They were part of a group trying to set a free-falling world record.
Sarah Moore reports.