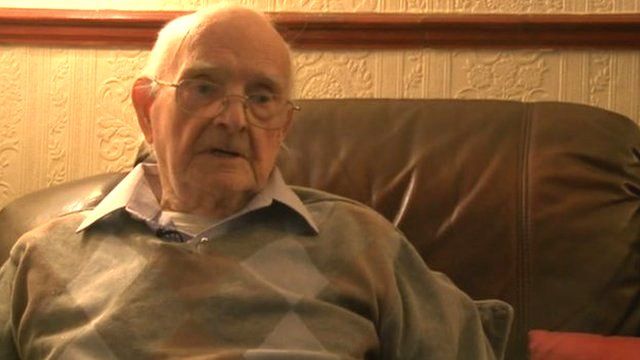 Video
Angina patient Neil McLeish denied new blue badge
A 92-year-old man with angina who previously held a blue badge because he could not walk far has had his application to renew it rejected.
Normandy veteran Neil McLeish from Ystalyfera had held the badge for 10 years but said he was told he had been unable to provide independent evidence to show he had significant difficulty walking.
Neath Port Talbot council turned down his application.
He said: "Since they took the badge away I don't really go out much in the car because I'm afraid I won't get a parking place. I've just given up."
BBC Wales has found that in some areas the number of rejections has more than tripled inside three years as tougher regulations to tackle fraudsters abusing the system.