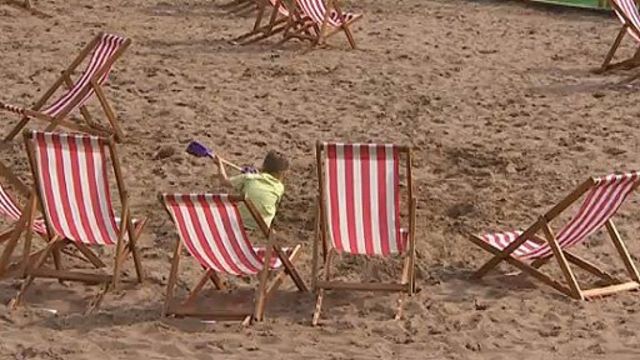 Video
Urban beach opens in Cardiff Bay
Cardiff Council has brought in more than 300 tonnes of sand to create a beach in Cardiff Bay.
The city may look out onto the Bristol Channel but is a little short on miles of golden sands.
Roald Dahl Plass near the Millennium Centre has been transformed into a beach until 1 September, as part of the Cardiff Festival.
As well as the usual deckchairs, there will be live music and entertainment by local music and dance groups, as well as mixture of traditional fairground rides and stalls to bring a taste of the seaside to the city.
Cabinet member for leisure Huw Thomas, said: "It's important that new ideas are developed for the Cardiff Festival to keep it fresh and interesting.
"I'm sure the beach will be a fantastic new addition to the festival programme and will provide a great free day out for residents and visitors."