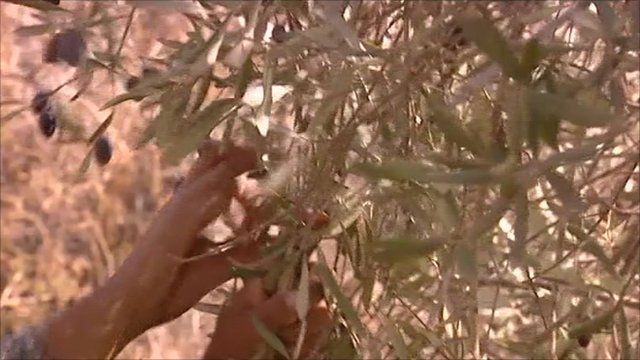 Video
Palestinians concerned about olive groves in the West Bank
Across the occupied West Bank hundreds of thousands of Palestinian farmers are gathering in the olive harvest.
For many farmers olives are their main source of income, especially since they are now blocked from working in Israel.
But in recent years the annual olive harvest has become a struggle for land.
The Palestinian farmers say their groves are being attacked by Jewish settlers who want to deprive them of their livelihood, drive them off their land, and claim it for themselves.
A spokesman from the Jewish settlement of Talmon told the BBC that the damage caused to the groves was "not the way of our community".
Rupert Wingfield-Hayes reports.