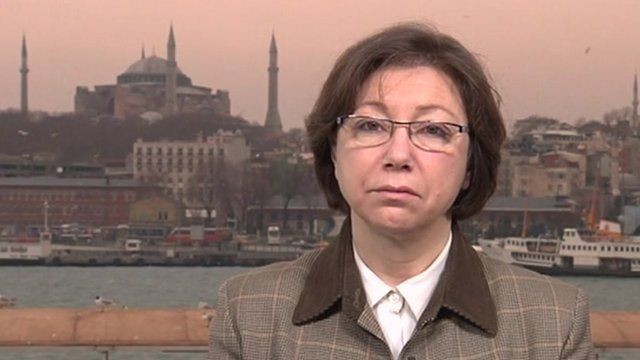 Video
Syria National Council: Assad inciting racial hatred
Syria's president is "working every single day to incite hatred" and "seeking to create ethnic and religious differences between communities", a senior member of the opposition has claimed.
Dr Bassma Kodmani, from the Syrian National Council, was speaking as UN-Arab League envoy Kofi Annan was to begin a second round of talks with President Bashar al-Assad in Damascus.
In an interview with the BBC's Andrew Marr, she also said that the president had to stand down as a "first condition" of any negotiations between the government and opposition figures.
You can watch the Andrew Marr Show in full on the BBC iPlayer
Go to next video: Assad firm on Syria 'terrorism'