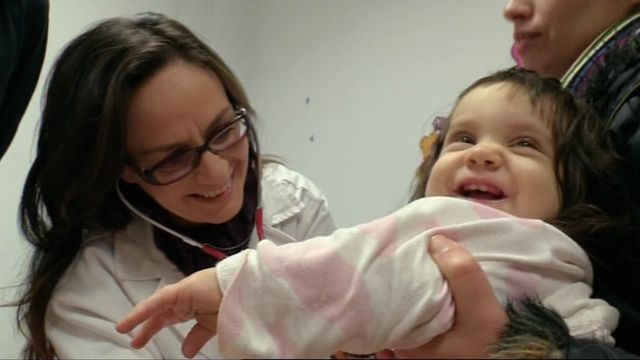 Video
Charity Doctors of the World's free Greek health clinic
Michael Portillo visits a busy charity health clinic recently set up in the Athens suburb of Perama where unemployment has risen to 80% and few can afford to pay for health care.
The charity Doctors of the World mostly works in the developing world but is experiencing strong demand in Greece as a result of the impact of the economic crisis, which has led to cuts in government services including health care and increased charges.
Michael Portillo presents This World: Greek Euro Crisis is broadcast on Wednesday 9 May at 21:00 BST on BBC Two. Watch online afterwards via iPlayer (UK only) at the above link.