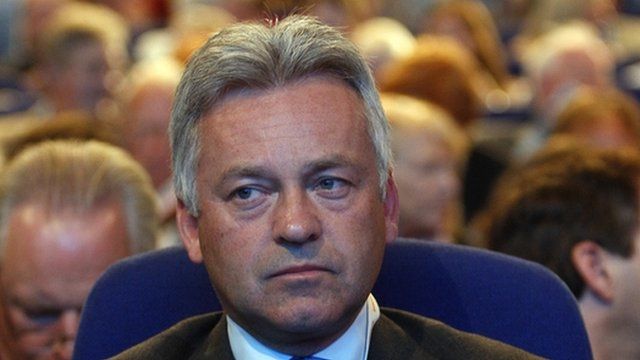 Video
Minister: 'Harrowing' stories from Syrian refugees
The International Development minister Alan Duncan has said he has heard "harrowing" and "heartbreaking" stories from Syrian refugees.
Speaking from the Jordanian town of Ramtha, after visiting a refugee camp close to the Syrian border, where he met families who have fled the violence, Mr Duncan said that he had heard many stories including one instance in which a man "saw his sister and her seven children knifed to death, and then their house was destroyed".
"It is in President Assad's gift to stop this" Mr Duncan told The World At One's Martha Kearney, adding that the violence he had been told about was "almost entirely being perpetrated by Assad's forces".
The United Nations says Syrian children have been used as human shields, with government troops forcing them to ride on tanks.