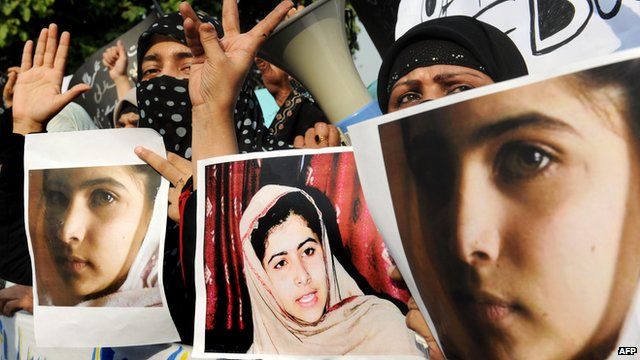 Video
Adam Ellick: "Malala had a special story to tell"
Pakistan's army chiefs have condemned the shooting of a 14-year-old schoolgirl who campaigned for girls' education.
Doctors in Peshawar have removed a bullet from Malala Yousafzai's head.
The Taliban said they carried out the attack on her.
Malala Yousafzai wrote a personal diary for the BBC three years ago when Swat was under Taliban control.
New York Times correspondent, Adam Ellick, made a documentary about Malala. He told BBC World Service's Newshour programme about it.