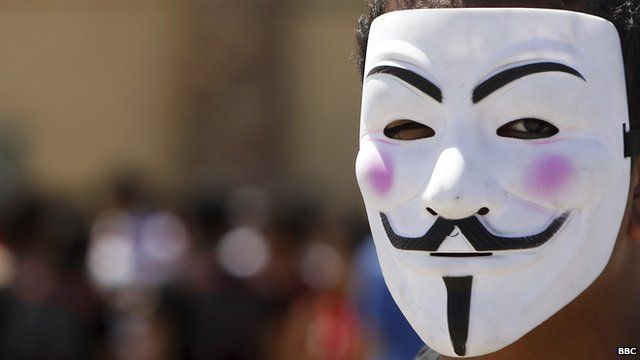 Video
Anonymous: 'Not a particular group but a concept'
Hunter Moore, the former owner of a 'revenge porn' website has been threatened by online group Anonymous after announcing he will be launching another similar style website soon.
Mr Moore's site previously angered anti-bullying campaigners because it included links to social network sites which lead to large scale abuse.
Bryan Glick, spoke with Robert Schifreen and Jason Cooper about who makes up the secretive group known as Anonymous.
World Have Your Say is the BBC's global discussion show. The programme is on BBC World Service radio at 1100GMT & 1800GMT on weekdays and on BBC World News television at 1500GMT on Fridays.
You can listen to all of our programmes here.