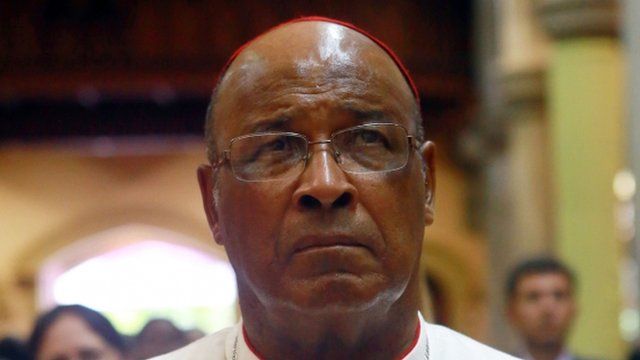 Video
'Paedophilia is illness' - Cardinal Wilfrid Napier
The Archbishop of Durban in South Africa, Wilfrid Fox Napier, one of the cardinals who took part in the conclave to elect Pope Francis, has told Stephen Nolan on BBC Radio 5 live that paedophilia should be considered a psychological illness rather than a criminal condition.
Cardinal Wilfrid Napier said that people who were themselves abused as a child and then went on to abuse others needed to be examined by doctors to judge if they were criminally responsible.
Update 21 March: In a statement on Sunday 17 March, Cardinal Napier apologised to victims of child abuse offended by his BBC interview. He said that he fully upheld the Church's position that the sexual abuse of children is a "horrendous crime" that should be dealt with "according to the requirements of civil criminal law and Canon Law".
Go to next video: Cardinal Napier: Child abuse 'a crime'