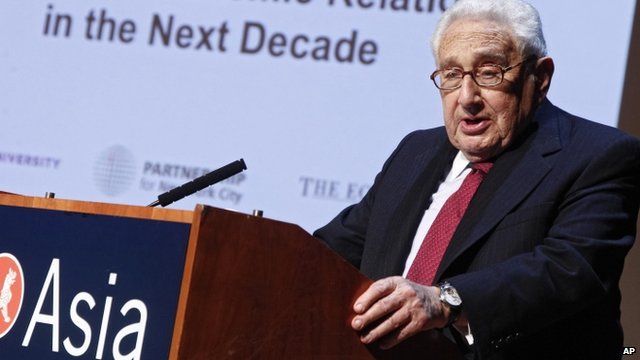 Video
Henry Kissinger on the Obama-Xi visit
As Chinese President Xi Jinping prepares to meet US President Barack Obama in California, veteran US diplomat Henry Kissinger tells the BBC World Service Newshour programme why he's excited by the possibilities of the summit.
"I believe a serious effort will be made on the Chinese side - and I'm convinced that a serious effort will be made on our side," he says.
He also urged a pragmatic rather than a confrontational approach to the relationship.
"I believe that a conflict between China and the United States, a military conflict, would have consequences very similar to the impact of World War One on Europe, which destroyed the structure of Europe and in which no victor really emerged.
"So I think it is the obligation of both leaders to attempt to avoid this," he says.