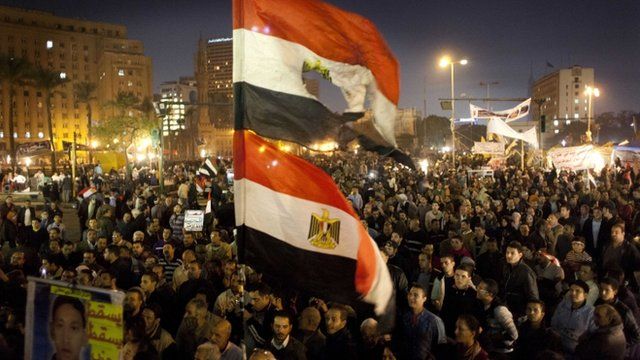 Video
Egypt 'can be democratic'
The former President of Egypt, Mohammed Morsi, is under arrest -- a day after the army forced him from power.
Speaking to the Today programme's John Humphrys, Egyptian writer Hany Ghoraba, argued that Mr Morsi was given enough time to change how things were run.
He said: "It wasn't done in a day. They gave him the chance to reconcile the matter last February, four months ago, and he didn't comply.
"Egypt is more than ready for democracy because the entire populace is willing to go to the streets and demand their rights."
"There is never a better time for democracy than now," he added.
Ibrahim Sarag, a Morsi supporter, told the Today programme that "we are waiting for a call or signal from our president."
First broadcast on BBC Radio 4's Today programme on Thursday 4 July 2013.