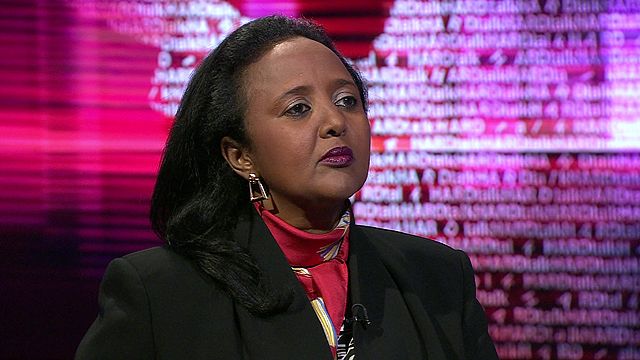 Video
Accused Kenyan leaders 'have confidence of electorate'
Kenya's Foreign Minister, Ambassador Amina Mohamed, has said Kenyan President Uhuru Kenyatta and deputy president, William Ruto should not face trial at the International Criminal Court in The Hague.
The foreign minister told HARDtalk's Zeinab Badawi both Mr Kenyatta and Mr Ruto have the full confidence of the electorate and that, since 2008, Mr Ruto has "relentlessly" sought to reconcile the different ethnic groups in Kenya.
Mr Ruto has been charged with crimes against humanity, following allegations that he orchestrated violence after disputed elections in 2007.
Mr Ruto, the first serving official to appear at the International Criminal Court (ICC), denies the charge.
Kenya's President Uhuru Kenyatta is due to stand trial in November. He also denies charges of fuelling violence after the 2007 election.
You can watch the full interview on BBC World News on Wednesday 18 September at 14:30 and 20:30 GMT and on the BBC News Channel at 00:30 on Thursday 19 September.
Go to next video: Kenya Hague trial in 60 seconds