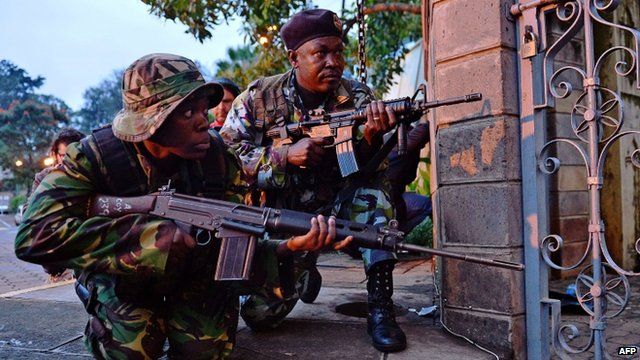 Video
Al-Shabab commander: 'There will be no negotiations'
Somalia's al-Shabab militants have said they carried out the attack on a Nairobi shopping centre in "retribution" for Kenya's efforts to help the Somali government.
The Today programme's Evan Davis, spoke to a military commander from al-Shabab who called himself Abu Omar.
Mr Omar said that he had been told by the attackers "there will be no negotiations".
In response to the rumours that there were British citizens and citizens of other nationalities involved in the attack, he said he could "confirm that none of that is true".
"We do not employ our sisters to carry out military attacks of this type," he said.
First broadcast on BBC Radio 4's Today programme on Monday 23 September 2013.