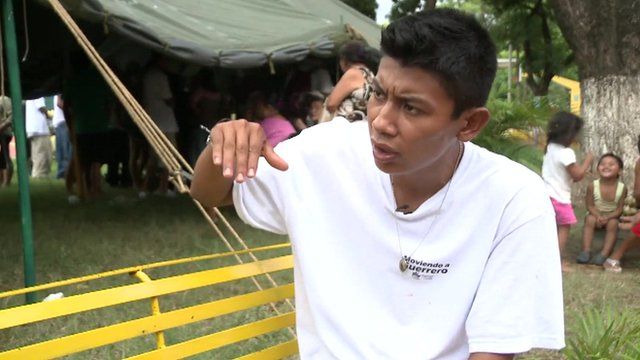 Video
Mexican recalls moment deadly mudslide tore through village
Margarito Hernandez will never forget Mexican Independence Day 2013.
It was supposed to be a day of celebration. Instead it turned into a nightmare for many, when La Pintada - a small village in the mountains of Guerrero - was almost completely destroyed by a mudslide caused by the torrential rains.
The 18-year-old carpenter's father, brother and sister-in-law were killed by the wall of mud which tore through the village in a matter of seconds.
They are among the 68 people missing, presumed dead.
"Everything was destroyed in a minute", says Hernandez.
Go to next video: Relief flight helping Mexico stranded