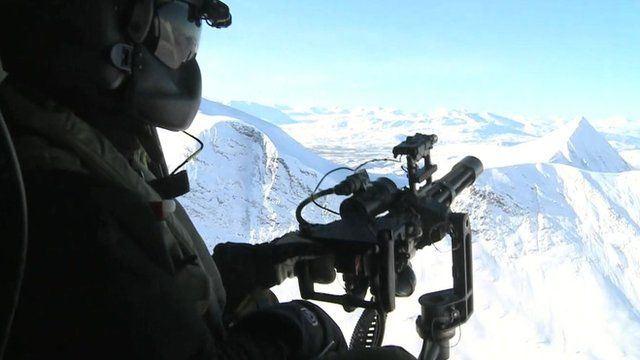 Video
Cold Response: Nato exercises in the Arctic Circle
Nato's Cold Response exercise involves thousands of soldiers from 16 different countries training together in the Arctic Circle.
Following the Western withdrawal from Afghanistan, the military alliance is returning to the type of winter warfare drills that were used during the Cold War.
This exercise was scheduled before the current tensions in Crimea.
Anna Holligan travelled to Bardufoss, in northern Norway, 400km (250 miles) from the Russian border, to find out how the military prepares for possible conflict in a cold environment.
Camera: Harold Morris
Go to next video: Nato's 'live fire' exercise in Poland