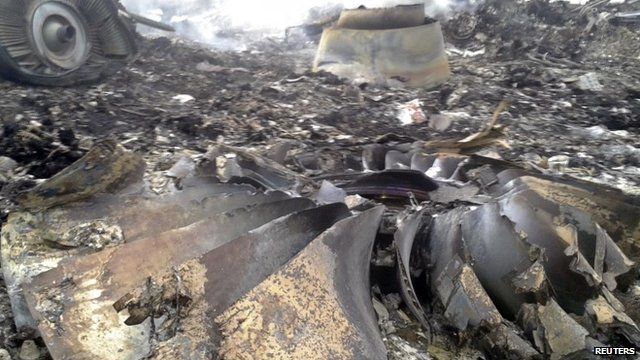 Video
Malaysia Airline crash: 'Sophisticated system' needed to take down plane
A Malaysian airliner reportedly with 295 people on board has crashed in Ukraine near the Russian border, on a flight from Amsterdam to Kuala Lumpur.
Malaysia Airlines said it had lost contact with Flight MH17 from Amsterdam. The last known position was over Ukraine, it said in a tweet.
Peter Felsted, the editor of Jane's Defence Weekly, said sophisticated weaponry would have been needed to take down a flight travelling at an altitude of 10,000m (33,000ft).
He told the BBC: "Those kind of systems are obviously in the Ukrainian inventory as much as the Russian inventory, but I would say it's much less likely that the Ukrainian rebels who would have had control of one of these systems."
Go to next video: Smoke rises 'over plane crash site'