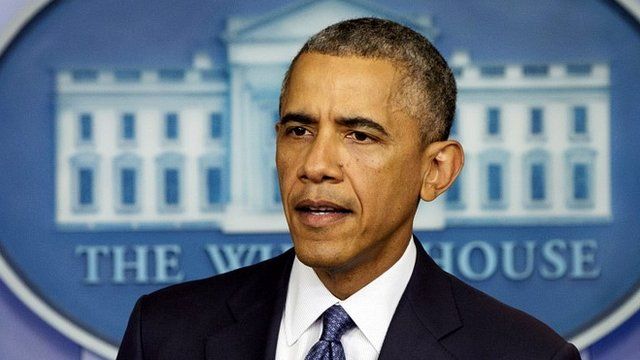 Video
President Obama condemns kidnap of Israeli soldier
President Obama has condemned the capture of an Israeli soldier and the killing of two others just after the start of a ceasefire in Gaza.
He told reporters at the White House: "If [Hamas] are serious about trying to resolve this situation, that soldier needs to be unconditionally released as soon as possible."
He also said that more needed to be done to protect civilians in Gaza.
Some 1,500 Palestinians, mostly civilians, have died in the latest conflict, which began on 8 July; 8,400 have been injured, according to Gaza's health ministry.
Sixty-one Israeli soldiers have died, as well as three civilians in Israel.
Go to next video: Call for Israel to reduce Gaza bloodshed