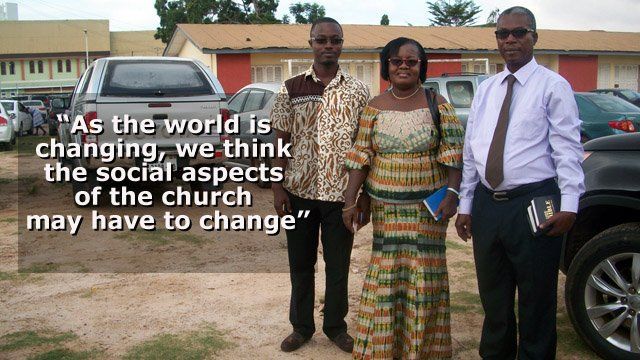 Video
The Catholic Church and me: Ghana
While the Catholic Church struggles in some parts of the world, in Africa all churches are growing, and the number of Catholics in the continent is now close to 200 million.
The African Catholics are traditionally the most conservative branch of the Church, and have rejected calls for a rethink on subjects like contraception and homosexuality.
As the extraordinary Synod of Bishops gets underway in Rome this weekend, we brought together a Catholic family in Ghana to talk about how they follow the Church's teachings in their everyday life.
Here is Louis Doe Atsiatorme and his family's story.
Go to next video: A film's take on churches and money