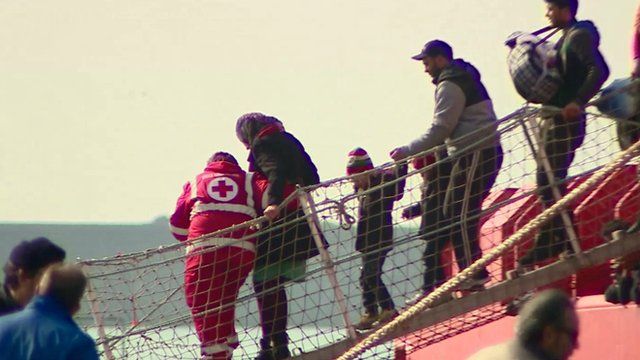 Video
Calls for EU to re-launch migrant search and rescue
Dozens more migrants are feared to have drowned after reports that another boat carrying people from north Africa capsized in the Mediterranean.
Earlier this week, 400 people lost their lives after another boat capsized during the crossing.
Italian police also say they have arrested 15 Muslim migrants who have been accused of throwing Christian migrants overboard during an argument about religion.
Aid agencies say not enough is being done to save the lives of the rising number of people trying to cross the sea to Europe.
James Reynolds was at the quayside in Sicily, as the latest migrants arrived.
Go to next video: Hundreds of migrants feared drowned