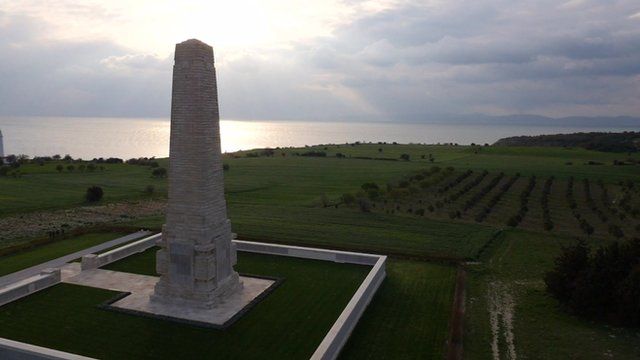 Video
Gallipoli: BBC drone flight over WWI battlefield
Friday marks the start of commemorations around the world for those who died in the fight for the Turkish peninsula of Gallipoli.
The forces of the Ottoman Empire repelled an attack from the British Army, soldiers from Commonwealth countries including Australia, New Zealand, India and Canada, and France.
Between April 1915 and the Allied withdrawal in January 1916, more than 130,000 men were killed on the two sides.
The BBC News drone was flown over the Gallipoli peninsula to capture the historic sites where so many died.
Correction: An earlier version of this story stated that 35,000 British military personnel had died in the Gallipoli campaign, rather than 25,000, and that more than 140,000 men were killed on the two sides, rather than more than 130,000.
Drone pilots: Neil Paton, Jon Bontoft. Editor: Nikki Nahal. Producer: Jim Buchanan.
Go to next video: Soldier's letters home from Gallipoli