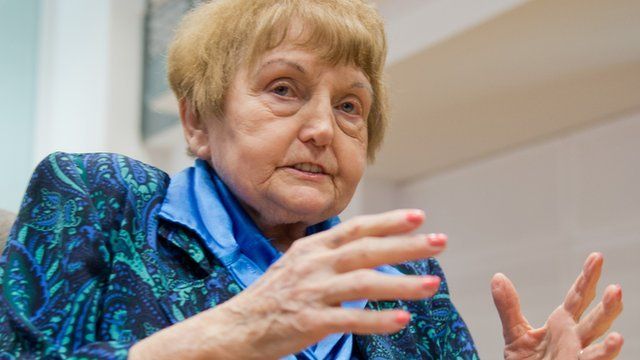 Video
Auschwitz survivor: 'I forgive the Nazis who tortured me'
Auschwitz survivor Eva Kor has told Victoria Derbyshire how forgiving the Nazis who tortured her has left her feeling empowered.
The 81-year-old recently attended the trial of former SS officer Oskar Groening, who is charged with at least 300,000 counts of accessory to murder for the sorting and storing of prisoners' money.
At the trial she embraced Mr Groening but insists forgiveness doesn't mean she will ever forget the horror she and her twin sister suffered.
Watch the full version of this story here at Victoria Derbyshire weekdays from 09:15-11:00 BST on BBC Two, the BBC News Channel, and online.
Go to next video: What is Holocaust Memorial Day?