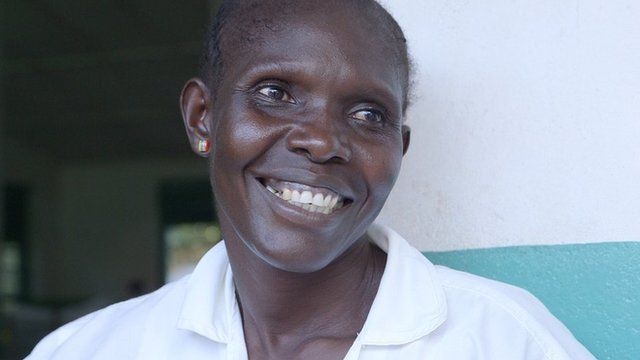 Video
100 women 2015: Saving children's lives in the Central African Republic
In every conflict there are hidden heroes working to save lives, minimise suffering and even just to help people die with dignity.
As part of the 100 women series we met some of the women who are nurses, working in areas ravaged by conflict.
Marie-Ange Koutou, 42, is a paediatric nurse's assistant in a Medecins Sans Frontieres Hospital in Kabo, a remote rural village in the north of the Central African Republic.
Kabo is one of the worst three places in the world for child deaths. But the killing is not done by bombs and bullets - it's by malnutrition and malaria.
Everyday Ms Koutou sees hundreds of hungry children. This is a direct result of the conflict - since it escalated three years ago, families have been afraid to go to their fields to farm.
Go to next video: Life as a cancer nurse in Gaza