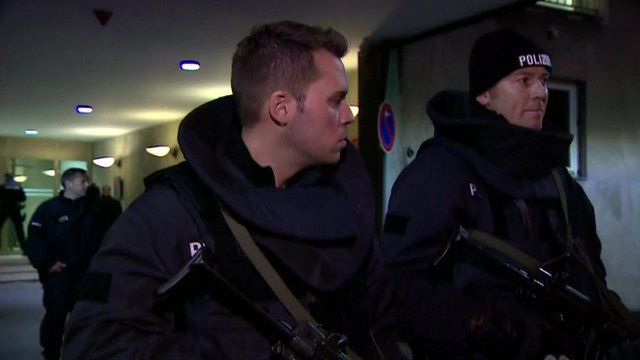 Video
Paris attacks: The 'beginning of a terrorist world war'
European Union interior ministers, including the Home Secretary Theresa May, are meeting for emergency talks in Brussels as they consider tightening border security.
The man suspected of organising the Paris attacks is thought to have been able to return from Syria undetected and France is now demanding that EU citizens should face checks as stringent as non-EU passport holders.
EU nations agreed to immediately tighten checks on all travellers, including European nationals, at the external borders of the passport-free Schengen area following the Paris attacks, European sources said.
Jenny Hill reports.
Go to next video: Audio of woman in Paris raid