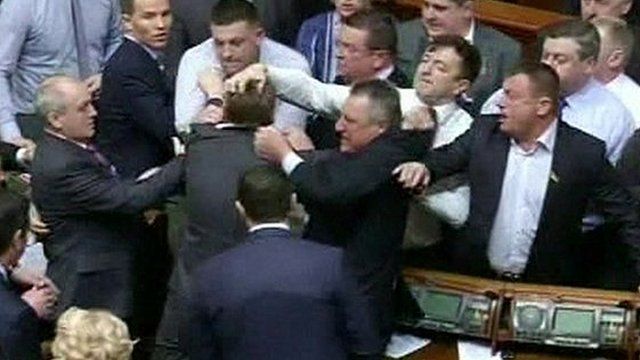 Video
House of shame: Parliament brawls around the world
Firebrand politician Julius Malema and his EFF group have disrupted the opening of South Africa's parliament, as they did last year.
South African President Jacob Zuma is delivering his annual State of the Nation address, amidst growing discontent about the financing of improvements to his private residence in Nkandla, the country's economic woes and a perception that the government is not tackling corruption.
South Africa's parliament is not alone in hosting such confrontations. Here's a look at parliamentary brawls around the world - from throwing eggs to throwing fists.
Video produced by Michael Hirst
Go to next video: MPs brawl in Nepal's parliament