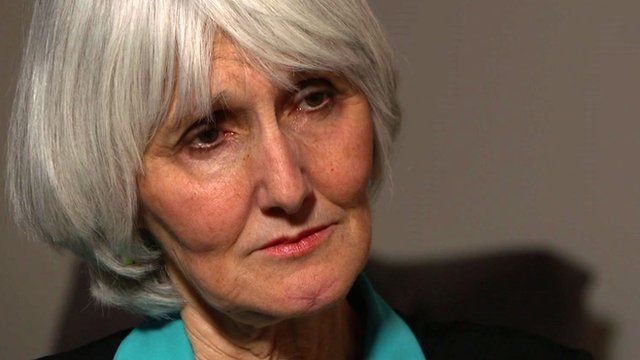 Video
Mother of Columbine killer: 'I'm just so sorry'
The Columbine High School massacre in 1999, which killed 13 people and injured 24 others in Denver, Colorado, had a seismic impact on the US.
The actions of Dylan Klebold and Eric Harris made Columbine a byword for the phenomenon of school shootings.
For 17 years, the parents of the Columbine killers have kept their silence. Now Sue Klebold, the mother of Dylan Klebold, has written a book, A Mother's Reckoning: Living in the Aftermath of the Columbine Tragedy. All of her proceeds will be donated to research and charitable foundations focusing on mental health issues. In an exclusive interview, she spoke to BBC Newnight's Kirsty Wark.
More:
The longer version of BBC Kirsty Wark's interview with Sue Klebold will air on BBC Newsnight on Monday 15 February at 22:30 GMT and on Our World on the BBC News Channel and BBC World News (click for transmission times)