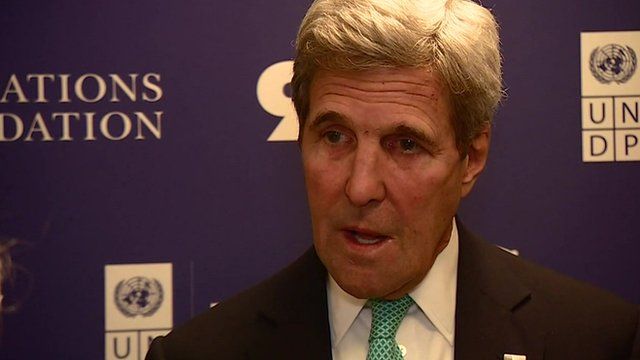 Video
John Kerry: Syria's Bashar al-Assad must be more responsible
US Secretary of State John Kerry has told the BBC that Russia needs to be more serious about getting the Syrian government to abide by the terms of the ceasefire.
Six days after the start of a fragile truce, air strikes are reported to have targeted anti-government groups in Aleppo.
The deal, agreed by the United States and Russia, is also being threatened by tensions over a US-backed strike that killed more than 60 Syrian troops.
Speaking with the BBC's Katty Kay, Mr Kerry was asked to what extent the US military would be responsible if the ceasefire did not hold.
Go to next video: Aleppo family living in a cemetery