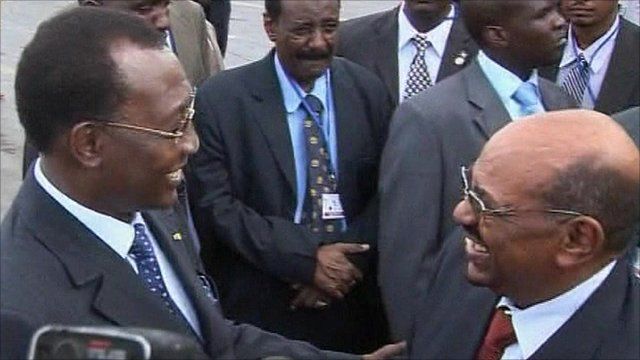 Video
'No question' of Chad arresting Sudan President Bashir
Chad's government has said there can be no question of the Sudanese President, Omar al-Bashir, being arrested during his current visit to the country.
The International Criminal Court (ICC) has said Mr Bashir should be detained on charges of genocide and war crimes relating to the conflict in the western Sudanese region of Darfur, which the UN estimates has cost the lives of 300,000 people and displaced a further 2.7 million.
Mr Bashir, who denies the charges, is attending a meeting of a regional bloc.
It is the first time he has set foot in a country which is an ICC member since he was first indicted in 2009.
James Copnall reports.