Media player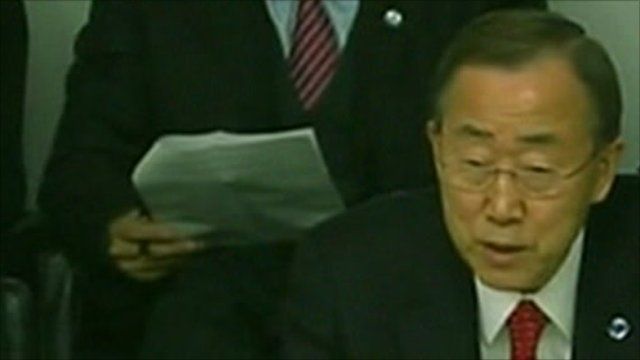 Media playback is unsupported on your device
Video
UN Chief warns situation in Ivory Coast could become "critical"
The United Nations has warned of the risk of civil war in Ivory Coast.
The UN has accused supporters of Laurent Gbagbo who is believed to have lost the recent presidential election of recruiting Liberian mercenaries.
The UN Secretary General, Ban Ki-moon, said the Gbagbo camp was trying to block a UN peace-keeping mission, which is protecting Mr Gbagbo's opponent, Alessane Ouattara.
Mr Ban said the situation could become critical within days and called on other countries to help the UN mission in Ivory Coast.