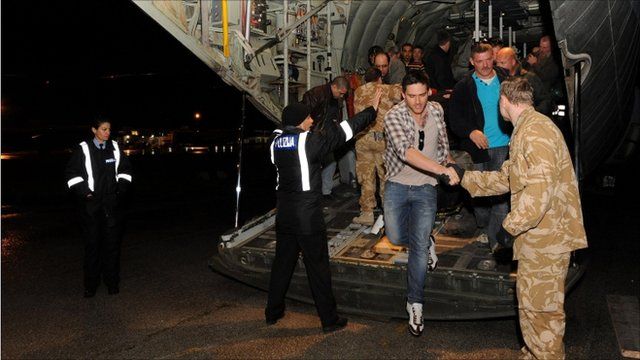 Video
UK special forces to resume Libya rescue
The UN Security Council has voted unanimously to impose sanctions on Muammar Gaddafi's Libyan regime for its attempts to put down an uprising.
They backed an arms embargo and asset freeze while referring Col Gaddafi to the International Criminal Court for alleged crimes against humanity.
Meanwhile RAF and special forces teams are expected to continue their mission to rescue the remaining 300 or so Britons still stranded in Libyan desert camps.
Two RAF Hercules flew 150 oil workers, many of them British nationals, to the safety of Malta on Saturday.
Ben Brown reports.
Go to next video: Britons return to UK from Libya