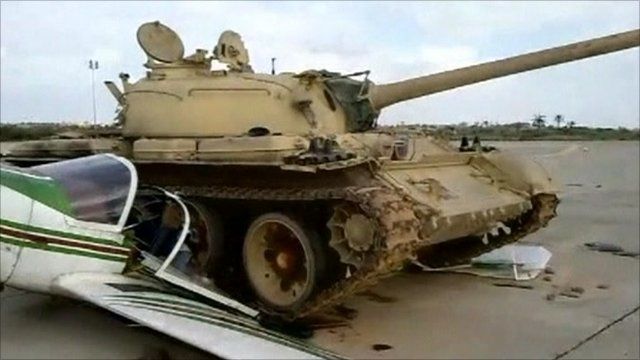 Video
Libyan doctor describes Misrata under air attack
Reports from Libya say opponents of Colonel Gaddafi have repelled an attack by pro-government forces near the coastal town of Misrata.
Witnesses said fighting had been taking place around the town and its airport after reports last week said the town was under the control of anti-government forces.
A doctor from Misrata, who does not want to be named, described air attacks and fighting at the air base. He said he was afraid and said there was a need for medical aid.
Amateur footage, that the BBC is unable to verify, appears to show the aftermath of a battle at Misrata airport.
Go to next video: Gaddafi tells BBC he feels 'betrayed'