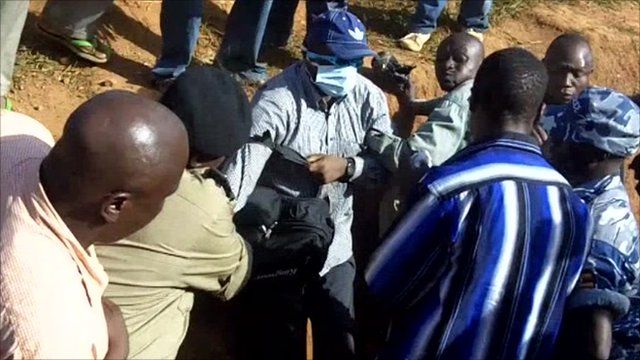 Video
Uganda police attempt Besigye arrest during protest
Ugandan police attempted to arrest opposition leader Kizza Besigye during a walk-to-work protest in the capital, Kampala.
Security forces later fired tear gas during the protest reportedly shooting Mr Besigye in the hand.
His close aide told the BBC it was not clear if his hand had been shot with a rubber bullet or live ammunition.
For the second time this week, the opposition asked people to walk to work to protest against rising fuel and food prices.
In this clip, filmed by the BBC, Dr Besigye, wearing a surgical mask, is seen being pulled from a ditch.
Go to next video: Impact of Libyan conflict in Africa