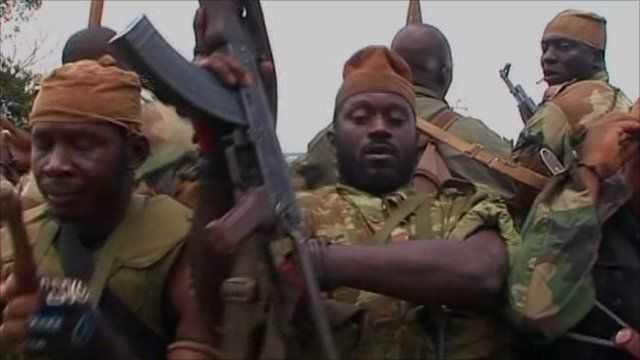 Video
Ivory Coast: Gbagbo militiamen still fighting in Abidjan
It is a week since the arrest in Ivory Coast of the former president Laurent Gbagbo.
This followed weeks of ferocious fighting between his troops and those loyal to the winner of last year's election Alassane Ouattara.
Now the curfew has been lifted and civil servants have been asked to go back to work.
But there is still sporadic fighting in parts of the commercial capital Abidjan.
The new Republican Forces are hunting down militiamen loyal to the arrested former president.
Thomas Fessy reports.
With comment from detainee Richard Tehe and Chef de Bataillon, Zouwa Ouattara
Go to next video: Calls to end violence in Ivory Coast