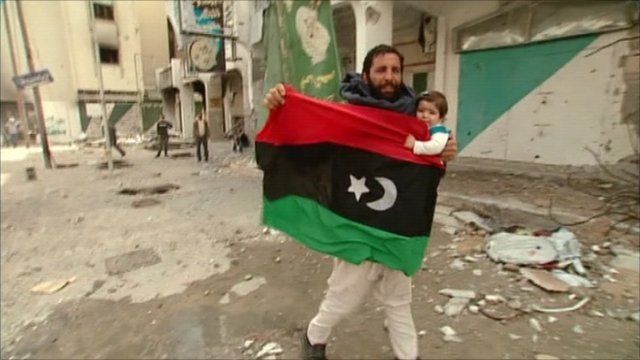 Video
The district of Misrata in Libya won by rebel forces
America's most senior military officer has said the war in Libya is heading towards a stalemate. Admiral Mike Mullen made his comments as the Americans confirmed that unmanned armed drones are joining the NATO operation.
Rebels in the eastern city of Benghazi have been visited by the American Senator John McCain, who called for them to be given more help.
And in the western city of Misrata - the scene of some of the heaviest fighting - rebel fighters have claimed a significant victory, clearing a section of the city.
The BBC's World Affairs correspondent Orla Guerin reports.
Go to next video: On the edge of Misrata's 'no-go zone'