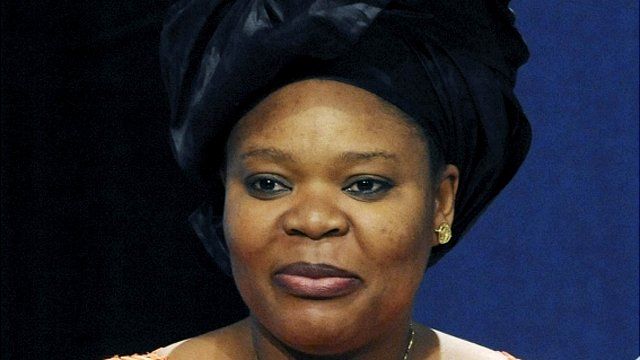 Video
Nobel laureate Leymah Gbowee: I'm out of words
Liberian peace activist Leymah Gbowee is one of three women to win the 2011 Nobel Peace Prize.
The Nobel Committee said that Leymah Gbowee, together with Liberia's President Ellen Johnson Sirleaf and Yemeni activist Tawakkul Karman, will share the $1.5m (£1m) prize "for their non-violent struggle for the safety of women and for women's rights to full participation in peace-building work."
In an exclusive interview with the BBC's Focus on Africa programme, Ms Gbowee said that she was "confused", "humbled" and for the first time in her life "out of words".
"This is a victory for women's rights everywhere in the world. What could be better than three women winning the prize? This is the recognition that: 'We hear you, we see you, we acknowledge you,'" she added.
For more African news from the BBC download the Africa Today podcast.