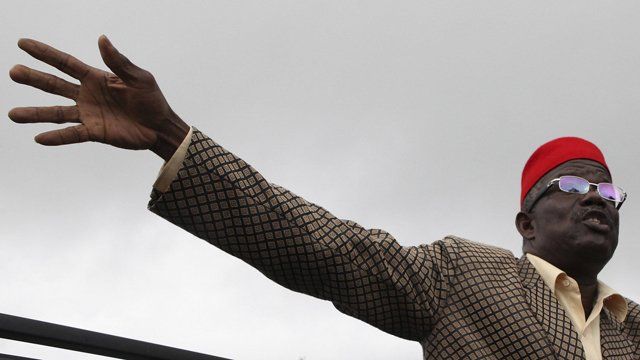 Video
Prince Johnson: Sirleaf is the lesser of two evils
Liberia's former rebel leader Prince Johnson says he will support President Ellen Johnson-Sirleaf in the presidential run-off expected next month.
Mrs Sirleaf gained the most votes but failed to pass the 50% threshold needed for victory. She will face former UN diplomat Winston Tubman, who came second, while Mr Johnson came third.
Prince Johnson, in his new position of kingmaker, is travelling to his native north-eastern Nimba county, the second most populous in Liberia, to get the endorsement of his people to support President Sirleaf.
The BBC's Jonathan Paye-Layleh asked him why is he not endorsing the opposition ticket of Winston Tubman and George Weah in the second round?
For more African news from the BBC download the Africa Today podcast.