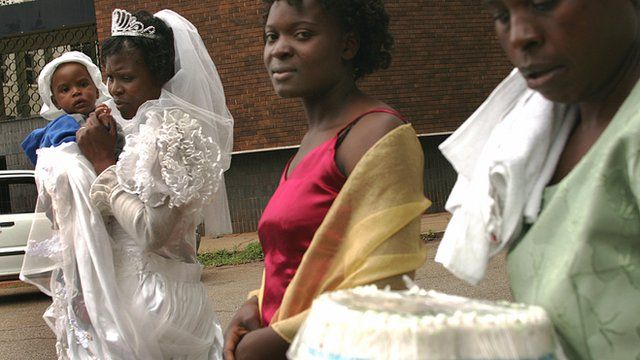 Video
Marriage taboo: Why Zimbabwean won't wed in November
Every society has its own traditions and superstitions, and in Zimbabwe getting married in the month of November is a taboo.
The belief goes back many, many years, with a fear that a November wedding will bring bad luck.
"November weddings are a big no-no... I would have had a November wedding but I think my parents would have a problem with a November wedding. My parents would have had a heart attack. My grandparents would not have attended," a bride in Harare, Tinashe, told the BBC.
Our correspondent Steve Vickers sent this report to the BBC's Network Africa programme.
For more African news from the BBC download the Africa Today podcast.