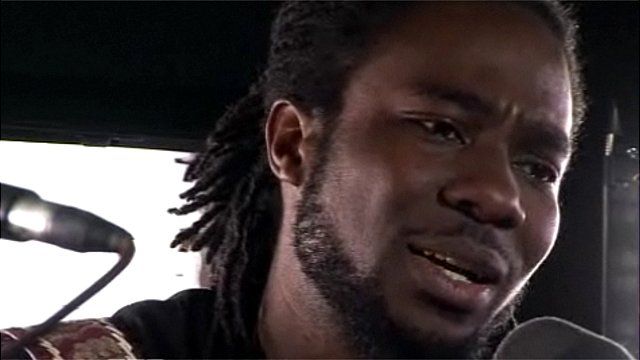 Video
Ghanaian artist M3nsa on being an 'old soul'
Ghanaian artist M3nsa has gained wide recognition for his fusion of hip-hop, soul, afro beat and high-life.
Born in Ghana into a family of musicians - his father, Tumi Ebo Ansah, was a guitarist with Osibisa and his mother taught him how to play the guitar - he was raised in London where he currently resides.
He made his name as part of the pidgin-rap duo FOKN Bois along with his compatriot Wanlov the Kubolor.
M3nsa surprised many when he decided to go beyond his provocative rapping rhymes and include romantic ballads like Fanti Love Song in his recent album, No.1 Mango Street.
He told the BBC's Bola Mosuro on the Network Africa programme why he has changed.
For more African news from the BBC download the Africa Today podcast.