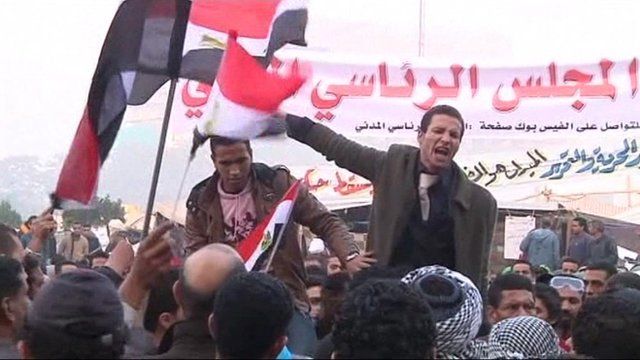 Video
Thousands demand end to military rule
At least 100,000 people are in Tahrir Square in the Egyptian capital demanding an end to military rule.
They have been joined by the presidential candidate and Nobel laureate Mohamed El Baradei.
Their chants include "We're not leaving, he leaves" in reference to Field Marshall Hussein Tantawi, who heads the ruling military council.
Egyptian state television has confirmed that a former prime minister, Kamal Ganzouri, is to head a new government.
But correspondents say Mr Ganzouri, 78, is unlikely to appeal to the many young protesters. Lyse Doucet reports from Cairo.
Go to next video: 'Egypt military role should shrink'