Media player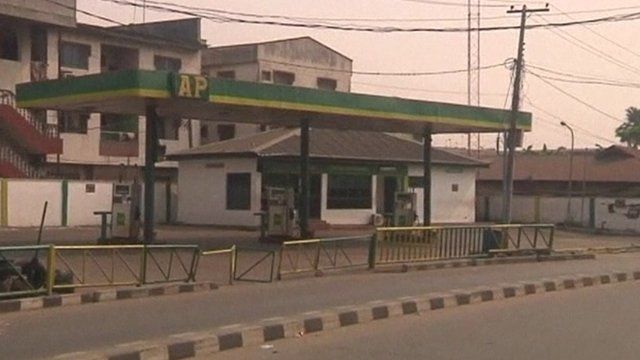 Media playback is unsupported on your device
Video
Nigeria fuel protest: Oil strike deadline announced
Nigerians are continuing to protest in their thousands against their government's decision to end fuel subsidies.
The president of Nigeria's main oil union, Babatunde Ogun, has said his workers will shut down the country's oil and gas production from Sunday unless the decision is reversed.
Petrol prices and transport fares have doubled, and many poverty-stricken Nigerians see the subsidies as the only benefit they get from their nation's oil wealth.