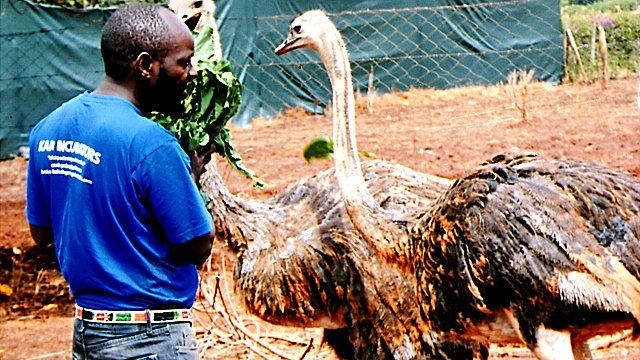 Video
Africa Dream - Geoffrey Kago
With a capital of around $10 that he saved while hawking cigarettes in the streets of Nairobi, Geoffrey Kago started a business in 2002 that now is valued at $120,000 (£75,600).
It all began with an idea that he had been hatching for a while - to build egg incubators in order to have a more stable source of income.
His company, Kaki Village Enterprises, now also rears chicken, geese, ostriches, quails, ducks and guinea fowls.
"Don't wait for donors. Don't wait for the government. If you have an idea, start scratching and looking for funds for that idea because at the end of the day you're the beneficiary of that idea," he told the BBC series African Dream.
For more African news from the BBC download the Africa Today podcast.