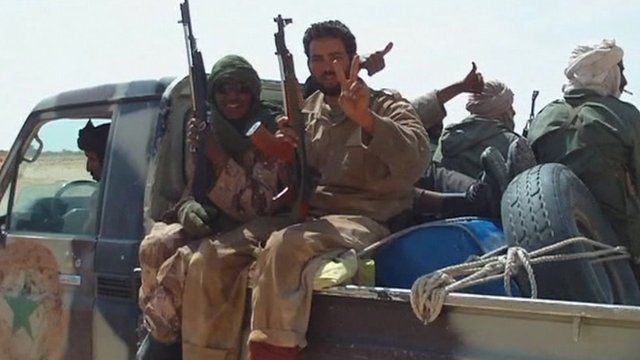 Video
Tuareg rebels declare independence in northern Mali
Mali has been thrown into further turmoil, as Tuareg rebels in the north have now declared independence. The National Movement for the Liberation of Azawad (NMLA) say they are in charge of their own state of Azawad, and have ended the fighting which forced tens of thousands of people to flee their homes.
The group have capitalised on the coup launched in the Malian capital Bamako last month. But neighbouring countries have condemned the coup leaders.
The French Defence Minister has also said the NMLA's declaration is worthless if nobody recognises it.
Mark Doyle reports.
Go to next video: African Union impose Mali sanctions